As childhood best friends, we never really knew what we wanted to do when we grew up. However, we were always in the pursuit of a great life and had tons of dreams of our own that changed as we continued to get older together.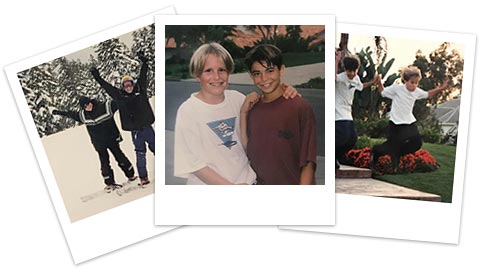 Growing up, Justin's dad, Gary, had a huge influence on our lives. Even as mischievous 10 year olds, later crazy teenagers, and finally ambitious young men, he embodied everything we wanted in life...fountain of youth health, business success, financial freedom, amazing friendships, an awesome relationship with his wife, and kids that loved and respected him.
When we had made the decision that we wanted to own a business together, we naturally went to Gary for advice. We stumbled upon the tools found in the Dreamcatcher Planner when we sat down with Gary to have a talk about life. At the time, we were seeking Gary's wisdom because we had no idea what we wanted to do with our lives...but knew we had so much more to offer the world than we were actually giving at the time.
Gary implored us to begin writing down our goals, after showing us his "Success Planner" he had filled out in the year of 1985.  We were stunned to see that every goal he had written down, even the crazy specific ones, had come true.  His life was transformed, and it started by writing down what he was grateful for and what he wanted to attract into his life.  He wrote goals for relationships, experiences, wellness and wrote down exact things he wanted to accomplish with his future business (which manifested after he wrote it down) and finances.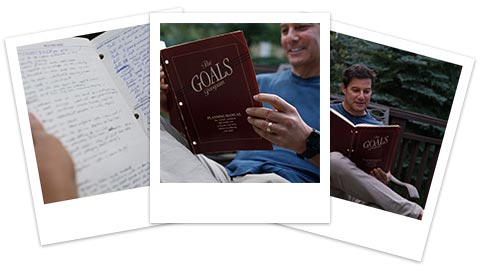 We've all heard stories about the power of affirmation and visualization, but this was a real life example right in front of us who had set his mind to attaining a long list of very specific things and had accomplished every one of them in a very fast time.
After following the advice of Gary that afternoon, we went on to create a business of our own that grew to one of the fastest growing and successful advertising networks in the country.  We had discovered, first hand, the power of these tools and decided to bring a fun, simple, and intuitively designed planner to modern day achievers.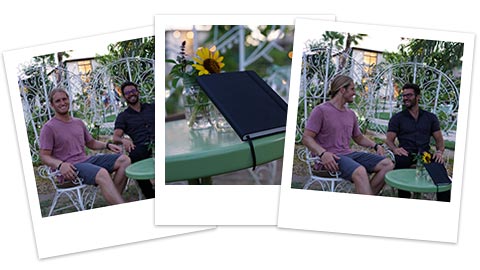 Looking back at what we had accomplished and the influence Gary had on us inspired us to create the Dreamcatcher Planner. We hope by sharing this story and how we use the Dreamcatcher, that we can inspire and mentor others in the same way Gary did for us. Our lives totally transformed in just one year, and we are convinced the same is possible for anyone with a desire to become their best self.
We created the exact tool that we wished had existed when we started writing down our goals and tracking our progress everyday. We made it fun and intuitive so that it's easy to use and feels more like a fun game than a complex chore. It will without a doubt bring more peace of mind and confidence in the direction anyone would want to take their lives.
Time to catch more dreams...Together we will!
Justin and Will, creators of Dreamcatcher Planner